Ask anyone to name one fact about the town of Bracknell, and chances are that they'll come up with its most famous statistic. "Bracknell has more underpasses than trees."
And they'd be absolutely right. There are some fifty-eight trees in Bracknell town centre, yet over seventy underpasses - with more planned!
Who says that Bracknell doesn't cater for minorities? One of Britain's largest communities of dangerous lunatics is based right here in Bracknell. So, if violent physical assault is your cup of tea, then why not make this town your Mecca?
Bracknell boasts more crimes of a violent nature each year than any other town in the United Kingdom (excepting Portsmouth), and this contributes to it's world-wide fame as a Mugger's Paradise.
Not only are violent crimes plentiful, but victims in Bracknell are amongst the most hospitable you'd ever want to meet.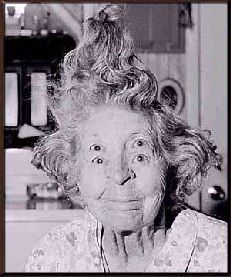 Mrs. Doris Tanner, 87, of Great Hollands says:
I was mugged in 1993 by a gang of teenage glue-sniffers. Being battered beyond recognition was the most exciting thing that had happened to me since I was indecently assaulted in 1976.
If you are a violent sociopath considering relocation, you could qualify for a local government grant from Bracknell Forest Borough Council. Why not drop them an email with the subject "I am a nutter, heading your way." Remember to include your IQ rating and details of your criminal record to date.