History


It is hard to believe that Bracknell was once not the bustling, shining metropolis that it is now. But incredibly, prior to 1945, only five people lived in the town.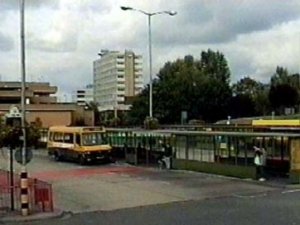 Bracknell's major industry in the first half of the century was the manufacture of bricks. The town was famous throughout the land for its high quality product. This is why, when Bracknell New Town was designed, it was decided to build it entirely out of concrete.
Famous visitors to Bracknell have included Sean Connery, Derek Nimmo, Siouxsie and the Banshees and Queen Victoria. The Sovereign once stopped at a Bracknell inn to change her horses. Although she never actually got out of the coach, left very quickly and never came back, Bracknell people are tremendously proud of their place in British history provided by this event, and still commemorate it today.
Modern Bracknell was designed during World War II by the infamous 'Section N' (Newtowns) of MI5. During the war, in order to confuse any invading enemy (i.e. Germans or Americans), road signs all around the UK were either removed, or pointed in different directions. This was a costly and complex exercise, however, and took many months to undo. Even to this day, some signs are still in their old wartime positions.
In order to avoid the road sign problem in future wars, it was decided by Section N to design a town where the signs were correct, but the actual roads were wrong. Thus, any invading force would be faced with the time consuming operation of re-routing all the roads to fit the signs. It was hoped that faced with this task, the invaders would simply go to another town, and capture that instead.

Infrastructure
Bracknell is absolutely FILLED with roundabouts. There are two theories behind this phenomenon. Theory A is that Section N put in the roundabouts so that any invading army that stumbled into the town would run out of petrol while getting from A to B. There is evidence for this: a car travelling 2 miles in Bracknell consumes 15-25% more petrol than a car travelling 2 miles in a 'normal' town. (TRRL, 1976).
Theory B is that the Grand Designer despised traffic lights. In fact, up until 10 years ago, there was indeed only one set, which replaced the zebra crossing between MacDonalds and the derelict cinema. However, Bracknell's roundabouts reached critical mass in 1990, and it was decided to give the main roundabouts their own traffic lights.
Bracknell now has more traffic lights than any other D3 Class European town beginning with "B".
Surrounding the town itself is another, larger roundabout, dubbed 'The Ring Road'. This is designed to prevent traffic getting to the town centre. Thus, the unwary traveller is safely taken around the town centre, without being exposed to any of the shops or services in it. This ingenious measure has ensured that the town centre remains largely untroubled by visiting shoppers.
One feature of Bracknell often highly praised by visitors is that it is extremely easy to leave.